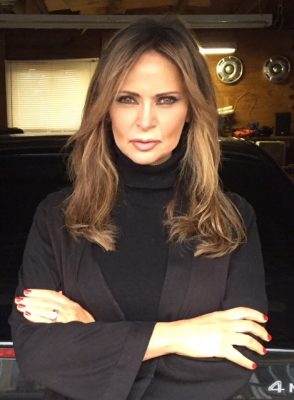 Brenda Best – is a Nashville award-winning singer/songwriter and entertainer. The American Society of Composers Authors & Publishers (ASCAP) awarded her with the 2011 & 2012 ASCAP+ Award. She's a four-time Nashville Independent Music Award winner (NIMA 2012, 2013); In 2015, she was inducted into the Canadian Country Music Hall of Fame New Brunswick (NBCMHOF). She is proud member of The Country Music Association (CMA), The Gospel Music Association (GMA), Nashville Songwriter Association International (NSAI), and a voting member of The Recording Academy (The Grammys)
NEW MUSIC: Watch 2018 newly released music video: "Mark Of Gold"  https://youtu.be/cJiubmVsdyg
MORE Grammy news:  In December 2013, a song titled "Checking Up On Your Behavior" was digitally released Internationally and was on the Ballot of Consideration for a Nomination at The 57th Grammy Awards (Feb.8, 2015). The song is based on a true story written by Best inspired by an autistic boy who shared an inspirational message with her. The song is available on @ iTunes.  This attempt for a Grammy Award was followed by another song, this time a co-write titled "Growing Old" that made its way on an inspirational Children's RAP Album titled "Kid Problems" and recorded by Atlanta Artist MUG$ A Million and  recognized in the 59th Grammy Awards in the Best Children's Album category.
Recordings & Releases:  Best decided to create her own brand and record label "Sultry Symon Music" in 2011.  She released an 11-song CD titled "Facebook Friend" winning  "Album of The Year" at The 6th Annual Nashville Independent Music Awards (NIMA) ceremony in August of 2012. She won three awards that night:  1) Best Country Solo Artist (female); 2) Best Country Performer; and 3) Album of The Year. These awards made history at NIMA when Best became the first Country Music Artist to win Album of the Year where previous years, country music was less recognized among the many genres in the Independent industry .  The many layers of Best are revealed in Facebook Friend showcasing versatility with lyrics based on modern times with songs about Texting & Driving, "Unnecessary Obligations", and songs to motivate, "A New Year, A New Me" and "Facebook Friend"· In April 2012, Brenda's original lyrics to her ASCAP award-winning song "Golden Years" were framed and donated to a charitable event as an auction item to raise money for a Cancer Benefit Concert. Other charities that she supports are Betty's Buddies @ http://www.bettysbuddies.org having written "Strength In Numbers". The song is one of the songs on her Facebook Friend Album which won Album of The Year award (NIMA) at the 6th Annual Nashville Independent Music Awards.
In October 2012, Brenda Best released a single song titled "100% Cotton" along with a YouTube Music Video for her fans. The song received airplay and good reviews on indie radio stations in the USA and abroad.  A music video 100% Cotton was nominated for a Nashville Independent Music Award in 2013.   The 7th Annual NIMA awarded Brenda with "Best Country Solo Artist female of 2013.  In 2017, Brenda Best won another title and was awarded with the "Soaring Musical Career at the 2017 Josie Music Awards.
Looking back at the beginning of her professional career in music, it all started in 1999.  Some of those earlier songs can be found on iTunes, Spotify, Amazon, CD Baby, and YouTube.   https://www.youtube.com/user/brendabest/videos
CONCERTS: You can see Brenda Best perform LIVE at The Nashville Nightlife Theatre with over 200 shows scheduled for 2018.  For more info and dates, visit the theatre website: http://www.nashvillenightlife.com